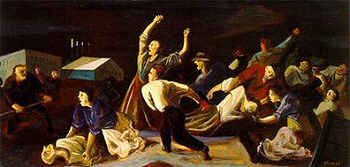 You can find William Gropper's art in museums, galleries, government buildings and universities around the world. Drawings and paintings are in New York's Metropolitan Museum of Art, and Museum of Modern Art, and in Washington, D.C.'s National Gallery of Art, and Smithsonian.  His most recent show, "Gropper: Relevant Then and Now", ran at New York's Queen's Museum in 2016.

His mural, Construction of a Dam graces the Department of the Interior building in Washington, D.C.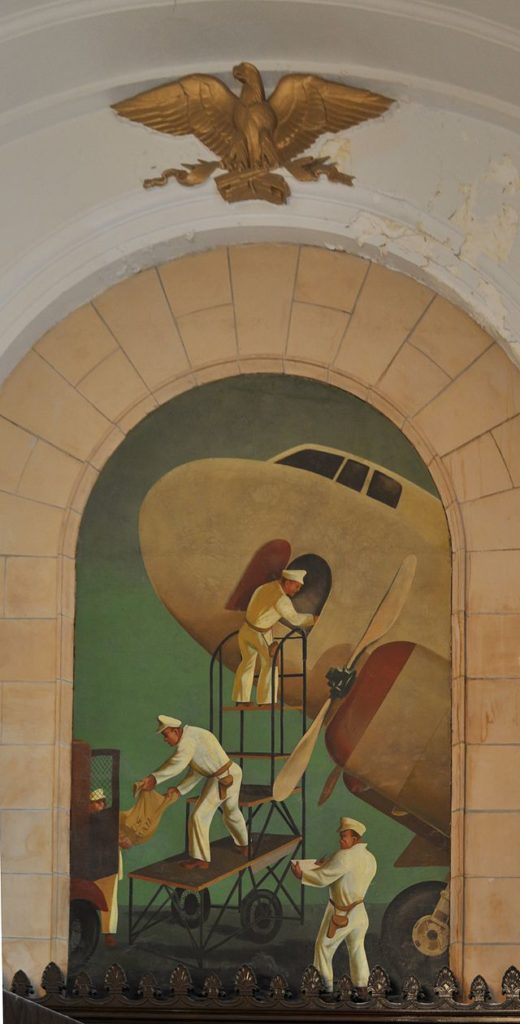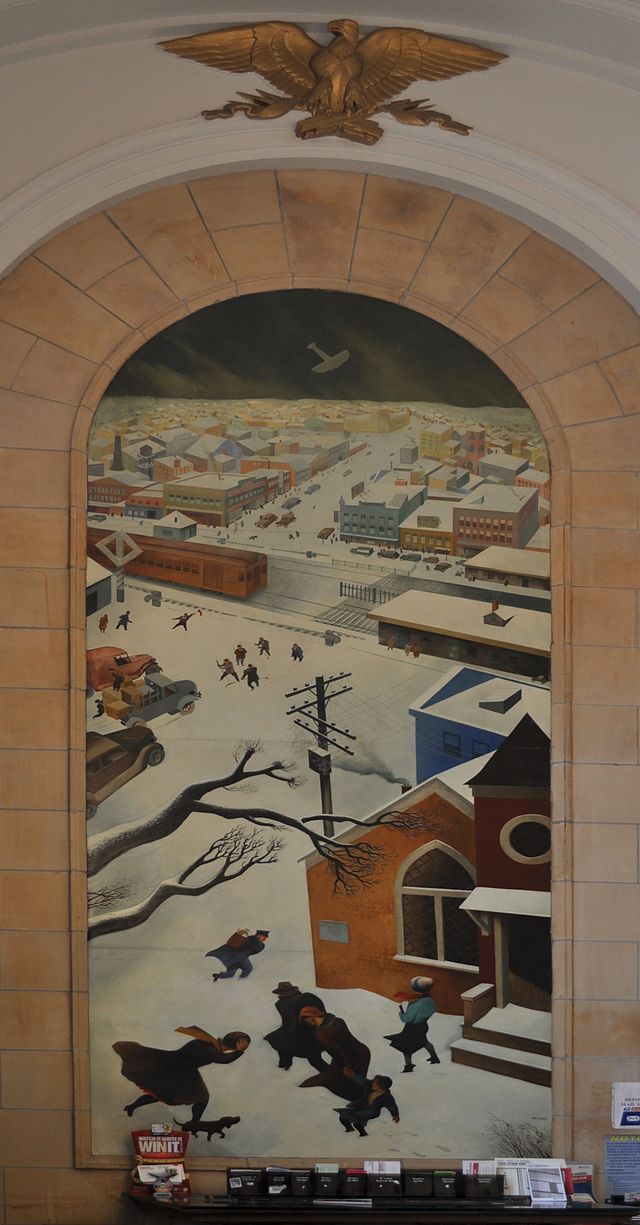 Gropper's 1938 murals, Suburban Post in Winter and Airmail are at the Freeport, New York post office- listed on the National Register of Historic Places in 1989.  Another government-commissioned mural, this one about the automobile industry, now adorns the Student Center lounge at Wayne State University. It was moved from its original home at Detroit's Northwestern Branch Post Office in 1971.